Apr 04, 2018
Injectable Biologic Treatments for Knee Arthritis and Joint Fluid Analysis: A Look at the Future?
Posted By: Eric J. Strauss, MD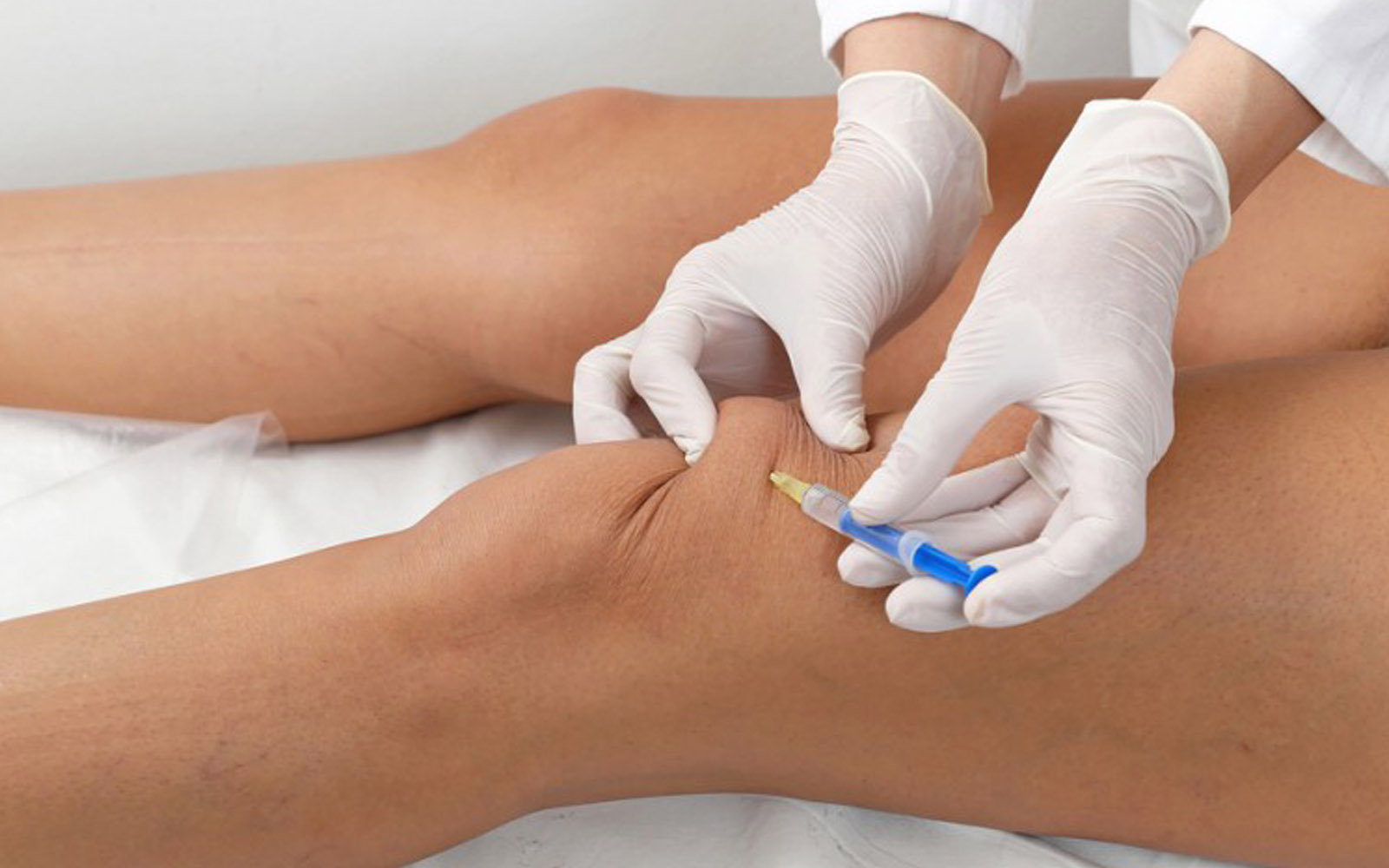 Intra-articular corticosteroid injections have been used to treat symptomatic arthritic joints for more than 50 years. Corticosteroids provide acute pain relief by reducing the extent of inflammation of the joint lining (synovitis). While steroid injections commonly result in symptom improvement within a few days, their effectiveness reduces with time. Studies have shown that the beneficial effect of a steroid injection typically diminishes within 3 months. Additionally, steroid injections are associated with potential side effects including skin depigmentation, local fat atrophy, a temporary increase in blood sugar level in patients with diabetes and the potential for a negative impact on joint cartilage over time following repeated injections. Corticosteroid injections remain an important tool for the orthopedic surgeon to control symptoms in patients with knee arthritis but they are often considered a short term treatment of a chronic problem.
Hyaluronic Acid (HA) viscosupplementation injections – often called gel shots or lubricant shots – have gained increased attention and utilization in the last 10 years. The concept behind HA injections is that patients with knee arthritis have a limited ability to produce normal joint fluid – the material that lubricates and nourishes joint cartilage. Without normal joint fluid, patients with cartilage wear experience inflammation, pain and swelling. Injecting synthetic HA into an arthritic knee joint is believed to stimulate the production of new HA by the body, to improve joint lubrication and shock absorption, has anti-inflammatory and analgesic properties and can help protect the joint cartilage from further wear and tear. HA injections are safe with no known risk of drug interactions and have been shown to be most effective in mild to moderate knee arthritis. A number of clinical studies have demonstrated a reduction in knee arthritis pain and improved knee motion and function in patients with a duration of effectiveness lasting 6-12 months – longer term benefit compared to steroid injections. Patients older than 65 and those with more significant arthritis tend to have worse results compared to younger patients with less severe disease.
In recent years there has been a shift in the focus of the non-surgical treatment of knee arthritis – looking for a biologic solution to try and enhance cartilage repair and functional recovery. Injectable biologics are natural products that are harvested to supplement the biology of healing.
Platelet Rich Plasma (PRP) injections are based on the idea that the body's natural response to injury is a healing process at the site of tissue damage. When platelets travel to a site of injury and aggregate there, they release a number of healing factors from their alpha granules – encouraging structural repair and tissue formation. When PRP is chosen as a treatment option for patients with symptomatic knee arthritis a sample of blood is taken from a vein. The blood sample is spun in a centrifuge to separate out the components including red blood cells, white blood cells and platelets. The platelet portion of the sample is isolated and then injected into the arthritic knee joint. In the last 5 years there have been a handful of clinical studies that demonstrated significantly better results following PRP injections compared to both saline (salt water) injections and HA injections with respect to arthritis related knee pain, function and patient satisfaction. The main drawback of PRP is related to its cost ($750-$1000 per injection), as this treatment is currently not covered by most insurance policies. Additionally, more research is necessary to determine which patients would benefit most from PRP in the setting of knee arthritis and what the optimal number and frequency of injections should be.
The use of stem cells for arthritis has received a lot of attention in the media. Stem cells are a group of cells that can be activated to replicate, develop into various different tissue types and release healing growth factors. Stem cells that can become any cell or tissue type are called Pluripotent and those that can become only a few cell or tissue types are called Multipotent. Currently, orthopedic surgeons are using Mesenchymal Stem Cells (MSCs) – a multipotent cell type that can be obtained from bone marrow and adipose (fat) tissue. MSCs from bone marrow can be collected by placing a large needle into the pelvis. MSCs from adipose tissue are collected from a small liposuction type procedure that can be performed in the office setting. While early case reports show that stem cell treatments appear to be promising, to date the evidence on the effectiveness of stem cell injections to treat knee arthritis is very thin and the procedure is very costly.
Another variety of stem cell injections is the use of cells obtained from amniotic or placental tissues. There is some evidence that amniotic cells have anti-bacterial, anti-inflammatory and immunomodulatory (ability to dampen the immune response to arthritis) effects. In a recent multicenter trial where NYU Langone Medical Center was a treatment site, injection of an amniotic stem cell suspension resulted in significant improvement with respect to pain and knee function compare to the patients' pre-treatment baseline. While continued research is necessary, amniotic stem cell injections appear to hold promise as a future treatment option for patients with knee arthritis symptoms.
All of our joints contain fluid for lubrication and nutrition of the joint cartilage. In the setting of injury or arthritis, the volume of joint fluid present can be increased, causing pain and joint stiffness. Biomarkers are proteins that can provide information about the nature of the local biologic environment. We believe that biomarkers will eventually be keys for making an accurate diagnosis, establishing a prognosis and directing treatment decision making. Biomarkers can be identified in blood, urine and in joint fluid. Joint fluid is an attractive source to assess potential disease markers because it is readily available and has biomarkers in much higher concentrations compared to blood or urine. Various pro- and anti-inflammatory biomarkers are currently being investigated in an effort to establish which markers are capable of predicting how quickly a patient's arthritis will progress and how patients will respond to various treatments. In the future, we envision that a small sample of a patient's joint fluid can be obtained in the orthopedic surgeon's office allowing for a patient specific management plan to be developed.
While significant advances have been made with respect to injectable biologic treatments for symptomatic knee osteoarthritis a lot more work still needs to be done. Continued study of emerging biologic treatments will hopefully improve our ability to delay or avert the progression of knee arthritis and avoid the need for knee replacement surgery. Additionally, joint fluid biomarker analysis may hold the key to identifying patients at risk for disease progression and assist with making appropriate treatment decisions. We will continue to work towards treatment methods that can modify the arthritis disease process and preserve the knee joint for long term, durable use.
Reference: