Personalized
treatment plan
for healthier joints
for patients with arthritis
Enroll Now
Evidence-based Approach

This program is based on proven successes with clinical evidence and strong underlying science. mutual support and accountability.

Interactive Modules

Evaluate your condition through interactive, easy-to-understand lesson plans that educate patients regarding arthritis.

Staging Algorithm

Our state-of-the-art technology provides a safe and user-friendly platform with the tools you need to manage and monitor your condition.

Arthritis Coach

Receive professional guidance and customized treatment options. Our health coach helps you navigate the program and provides support throughout your progress.

Social Support Network

Get the support you need. We match you up with other people struggling with the same condition to provide mutual support.
Benefits
MyArthritisRx helps you manage your degenerative arthritis. Our digital, evidence-based approach gives you new health management tools specific to your needs.
MyArthritisRx allows you to:
Enjoy your daily activities knowing you are in control of your arthritis

Decrease out-of-pocket healthcare costs by reducing unnecessary clinician visits

Improve wellness by decreasing pain and improving your physical function

Optimize joint preservation and when appropriate avoiding invasive surgery

If appropriate, reduce unnecessary clinician visits and avoid invasive surgery

Access information about current treatments and learn about innovative arthritis research
Joint pain shouldn't stop you from living
to your full potential
Read More
Personalized exercises to manage your arthritis at home
With MyArthritisRX, you can take better control of your arthritis, and even improve your quality of life with better knee pain treatment at home. In fact, just a few simple exercises carefully overseen by arthritis coach can help with your arthritis treatment. Sign up to MyArthritisRX and start enjoying your life free from the pain of chronic joint pain.
Enroll Now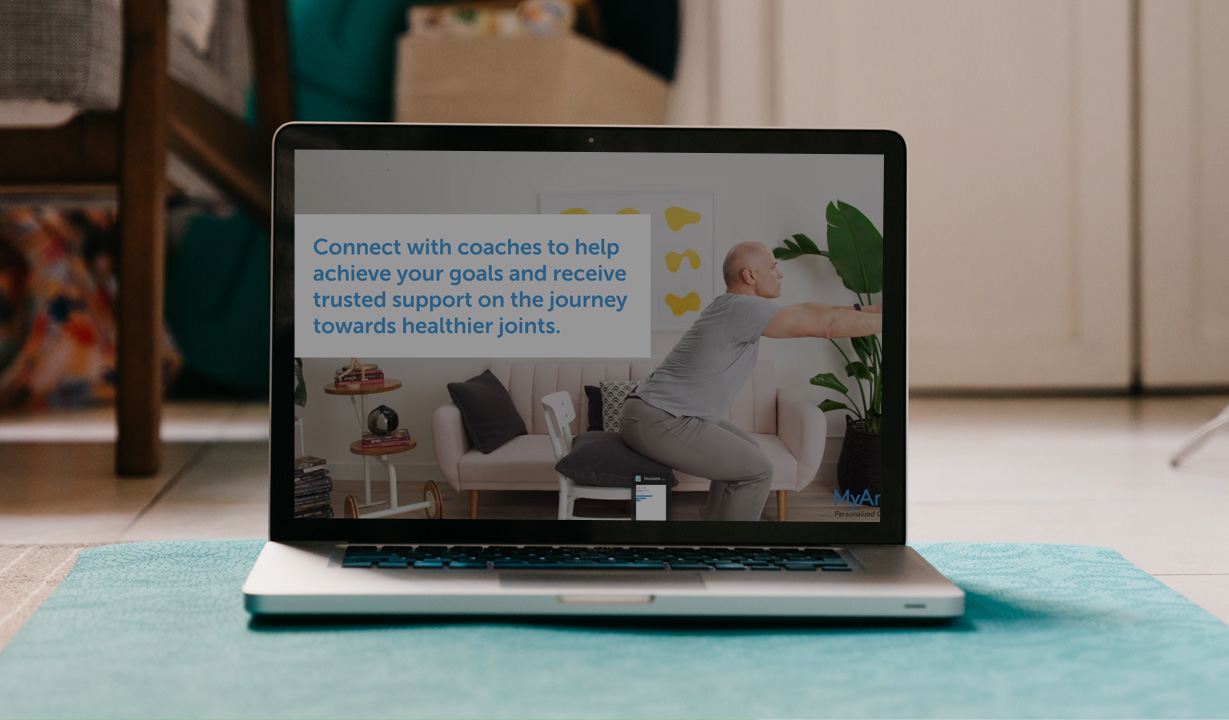 Ready For Change?
Sign up today to join the many individuals who will defeat the symptoms of arthritis through our step-by-step program. With the applied sciences of innovative technologists and medical industry professionals, you can once again experience life free of the overwhelming burden of chronic joint pain.